SYSTEM AND NETWORK MANAGER
I'm a 32 years old digital native. I love to face big challenges and solve them.
AGE: 32
STATUS: SINGLE
NATIONALITY: FRENCH
LOCATION: DUBLIN, IRELAND
+10
YEARS OF PROFESSIONAL EXPERIENCE AND PASSION
2010-11 / now – Weborama
System and Network Manager
2008-07 / 2010-11 – Eurosport
System and Network Engineer
2005-08 / 2008-06 – Systema Network
System and Network Administrator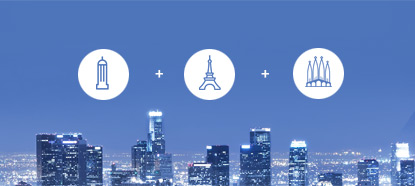 I SPEAK SEVERAL LANGUAGES:
FR Native French
EN English
ES Spanish (notions)
GE Geek
Since my twelve years and the discovery of an hexadecimal editor to hack my backup of a video game. I never stop exploring computer science. I'm passionate.
Since I install a RedHat Linux 7.2 (2002) I never stop using open-source software. I partiticated inside few projects that i'm using at work now (ex: Saltstack RackSpace queue support) and open different bugs.
I'm never afraid about big challenges. I learn a lot by myself since 10years, my experience speak about themself. There is no problems, only solutions for me.
Sharing, explaining, chatting ... is a key process inside my career. I learn a lot with peoples, and not only technically!
I become a manager during the last years. It's a very great experience: teaching, managing, planning is becoming part of my time job.
2010-11 / Now

–

Weborama
Weborama is an audience driven advertising platform which adapts perfectly to the new digital advertising ecosystem and translates into an original approach to the transformation of raw data into marketing value.

I started at Weborama as a System & Network engineer in the production team (from 2010 to 2013).
My mission was to maintain/optimize a high volume platform: +100GB of data generated everyday, 5-6Gbs of network traffic (4-5Gbs on the CDN side), 1.2B hits/day.
After 2 years of intense work, I became team manager and initiated a new impulse for this 4 person team:
– Industrialise all the platform from installation to deployment. From the Debian preseed to the SaltStack states/modules.
– Rebuild all the network on a 10Gb network core and Juniper routers
– Moving from outdated Centos to Debian up-to-date
– Refresh all the software stack used inside Weborama architecture
– Rebuild the monitoring and create an external monitoring system (based on Raspberry Pi) from the Europeans offices.
– Move from MySQL Oracle to MariaDB
– Starting new international project on Cloud platform (Rackspace based on OpenStack)
– And a lot more!
To sum up: Renew all the platform and put it back on track for the next decade in a DevOps mode.
I had also the responsibility to handle and negotiate the contracts/orders to production providers: Equinix, Telecity, DELL, HP, Edgecast, Level3, Telia …
With this new managing part, I improved my team building ability and management skills, recruiting new talents (filter resumes, lead interviews…), prioritizing projects and challenging my team every day.
Technologies:
OS: Debian, CentOS
Network: Juniper Routers & Force10 switches, BGP, OSPF, IPVS
System: SaltStack, Docker, ELK, Apache, Nginx, HAProxy
Databases: MariaDB, Riak, Redis, Bloomd
2008-07 / 2010-11

 – 

Eurosport
Eurosport is a pan-European television sports network.
Inside the Internet Technical Service (ITS), I was in charge of the system infrastructure of the Group's websites and partnerships:
www.eurosport.com
Partners : Yahoo, Panasonic …
My main mission was to keep the production platform in a working state. Quickly I changed this platform in order to make it smaller, more efficient, upgraded the old and outdated servers, planned the optimizations with the software architects.
I set up a new monitoring server (Zabbix) for the global infrastructure (System & Network).
I handled a lot of migration projects at Eurosport: moving servers OS (Windows 2000 to 2003 to 2008, Redhat to Debian) and softwares (Bind 8 to Bind 9, Squid to Varnish, IIS5 to IIS7) and upgrading the F5 BIG-IP versions.
This was my first experience as a system referent inside a technical team. It allowed me to design complex architectures with developers and software architects while dealing with high volumes of questions and issues to solve. A huge challenge that I overcame with great success.
It was also a brand new environment for me with many unprecedented technical challenges related to a TV channel and its ongoing technologies.
And finally a great human adventure to get to work in a big group (+500 employees), be a part of it and create many new connections and friendships.
Projects examples:
Optimization, upgrade, migrate and up-to-date of the old platform.
Migration of outsourced datacenter to an internal white-room without interruption.
Virtualisation of some parts of the infrastructure.
Interoperability of the Windows and Linux platform (accounts, rights … in a mixed environment).
Creating the Internet HD/mobile Player system platform of the TV channel. Benchmark Inlet solution, Beta test Akamai SmoothStreaming platform.
Technologies:
Debian, Windows Server 2003/2008
Juniper & Cisco switches, F5 BIG-IP
LAMP, Varnish, Akamai CDN, IIS 7
MySQL 5.1 and SQL Server 2003
2005-08 / 2008-06

 – 

Systema Network
Systema Network is a French web hosting company (domain registrar, websites hosting, servers hosting and IP provider).
I was the one in charge of all technical topics inside the company (new position).
When I arrived, all the servers were remote hosted on dedicated servers leased from OVH company. My role and mission was to build a high-available hosting solution, monitor, manage it and migrate all of our clients to this new solution.
So I created from scratch the first network and system architecture for the company. I maintained it and ensured its evolution throughout time.
Projects examples:
Create a LIR to the RIPE, create and manage BGP of the AS13001 (peering with Cogent and Interoute).
Build a website (PHP/MySQL) for the opening of the .fr FQDN: http://www.mondomaine.fr
Manage and automatise all the procedures on a Debian/Windows server platform.
Migrate datacenter from Telecity Paris Victor Hugo to Cogent Velizy
Technologies:
OS: Debian, Windows Server 2003 (self-taught)
Network: Dell Network switches, Quagga (BGP), Hearbeat/IPVS
System: LAMP and IIS 6
Databases: MySQL 4.1 and 5.1 (migration from 4.1)
Backup with rsync
Management and automation with homemade PHP/Bash scripts (yes puppet/chef/saltstack/ansible didn't exist at that time 😉 )
0
~ PETABYTE OF DATA GENERATED ON MY ARCHITECTURES
0
~ PETABYTE OF DATA DELIVERED ON INTERNET
0
BUGS SOLVED IN PRODUCTION
MY SOCIAL NETWORKS
Don't need to google me! Here are all my social networks.